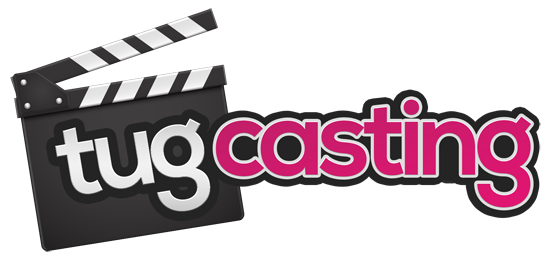 Alice Visby Interviews for Position as Handjob Professional
Length: 19:31
Photos: 83
Added on: Mar 13, 2022
'Sup, Tug Casting fans? I'm back at it again, interviewing hot babes for horny handjob positions, and this time the result is a fiery Alice Visby handjob video you'll surely want to emblazon into your brain. I was truly floored by the good looks of my new executive administrative associate applicant, aka my future handjob assistant! I was pretty damn sure I was gonna hire this horny hottie before she ever laid a hand on my dick, but it's no surprise that the deal was sealed once she was successfully extracting ropes of cum from my hard cock! But we're getting ahead of ourselves. Let me tell you a bit more about enticing beauty Alice Visby and what happened during this forbidden encounter.
I kicked things off by bullshitting Alice Visby that I had to eliminate my previous handjob assistant because she just got too rich off her $450K salary! The "Wow!" and excited laughter that I got in response told me that she was definitely down to replace my former assistant for that kind of dough, but I really locked her in with the promise of $750K in the second year, and then $1M after that! 💰💰💰🤑🤑🤑 I then put forth an emotional plea about needing an assistant to relieve all the stress of my high powered CEO position. Copies, errands, phone calls, scheduling, and the piece de resistance, extracting two loads of cum from my cock each day! "I can do that!" she exclaims, and Alice Visby has got the experience to back it up.
The first task at Alice Visby's handjob interview is for her to get naked, and she starts by revealing her pierced nipples barely concealed by a see-through underwire bra! Her tattooed ass is perfectly framed by a white lacy thong, and she gives her best twerking effort to try and land this job. Then she's fully nude and masturbating, showing off her pierced belly button and sexy bush while she circles her clit with the fingers of her left hand. It's excruciating, I NEED to be in her hands NOW!
The lube flows and her hands slide up and down my shaft while I enjoy her pretty smile so close to my cock. "You have nice balls. The bigger the better!" she exclaims. Her technique is flawless, just the right amount of pressure and an absolutely perfect stroke. Her first corporate handjob is truly stellar. She grinds her hairy pussy on my leg while continuing to work me, lubing up her pierced tits and moaning with pleasure. I love her ball handling technique once she's back posted up between my legs, and you'll surely enjoy that POV view too. Then she leans back to masturbate some more while continuing to work my gearshift, and soon I cover her pretty smile with the jizz that proves that she earned the position! I ask her if she'd like to thank anybody, and she grips my dick like a microphone, saying, "I would like to thank my hands!" Well, I'd like to thank them too. Alice Visby, Handjob Professional.
GET FULL INSTANT ACCESS NOW!