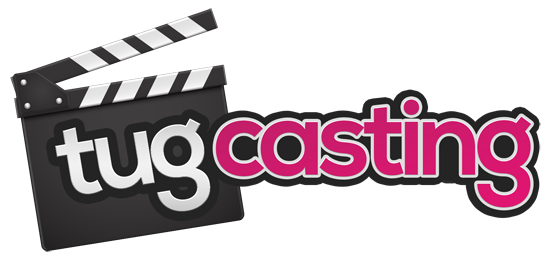 Maya Farrell Does Handjob Casting Call to Pay Student Debt
Length: 27:51
Photos: 88
Added on: Feb 13, 2022
What's up, fellas? It's your boy Chuck of Tug Casting fame with yet another sizzling handjob audition video for you to feast your eyes on, this time featuring lovely Latina sweetheart Maya Farrell. The fact that she was happy to wait comfortably on the bed for me had me feeling pretty hopeful about how things would go down, so to speak! Her resume detailed a lot of acting experience, and I'm deeply interested in promoting her from a small gig to a big dick! The Ivy League theater major says she loves playing different characters and getting into her roles. I explain to her that this is a hand modeling job of sorts, and the tattooed hottie shows off her delicate fingers for the camera. Sweet and innocent babe Maya Farrell is a bit shocked to discover that this is a casting call for a handjob video, but once I share the $22K payday with her, her mind opens up and her clothes start coming off. After all, she's got those student loans to pay off!
I almost lose my mind when Maya Farrell peels off her skin-tight dress to reveal utterly perfect tits that measure 34C, and I just love that she's got an adorable heart tattoo on her chest too. Playing peekaboo with those big titties and then watching them bounce around definitely got me prepared to shoot this video in more ways than one. Watch her twerk that booty so hypnotically. She says she learned these moves in her urban dancing class at Harvard and I realize that this girl is an even bigger bullshitter than me! I spank that booty and she rips off her barely-there panties to reveal that luscious slit and generous lips. Her clit is peeking out to tantalize us too. Soon enough Maya Farrell is rubbing that hairy pussy and circling her pretty fingers around her clit, describing her masturbation style as she pleasures herself.
Maya Farrell breaks out the lube to get my dick nice and wet for her handjob audition, and she trails her hands up and down my shaft with expertise. I ask her to blow on my balls and she shows that she takes instruction very well. She squeezes my balls and I teach her a bit about how to cradle them properly. "I love stroking your cock," she coos as we get into the dirty talk portion of the interview. "Really having your cock wet in my hand, really jerking that shaft, getting you all worked up." She's such a poet. Lube on the boobs is next up, and then it's time to grind that pussy on my leg while she jerks me. Maya Farrell cums on my leg and then tastes her own pussy juice with her hand, even licking it directly off of me.
"It's Chad, right?" she asks me, forgetting my name, but somehow that just turns me on even more. The horny stroker lies back to masturbate while she keeps puling me closer and closer to orgasm, with her reaching her second orgasm very quickly and then rubbing her wetness all over my cock. "I'm all hands and smiles. Hands, smiles, and orgasms," she gushes while she's down on her knees underneath my cock with a delectable POV video view. She gives us a little lesson on the art of rubbing the frenulum, and then it's time for her to hop up on my face so I can eat her pussy while she jerks me to that final cumshot. Hottie Maya Farrell has me erupting like a volcano all over her lovely hands, shuddering at the thought of her sticky fingers. She squeezes out every last drop and I confirm that she aced this handjob audition! Maya Farrell loves TugCasting.com and we love her too, don't we, guys?
GET FULL INSTANT ACCESS NOW!