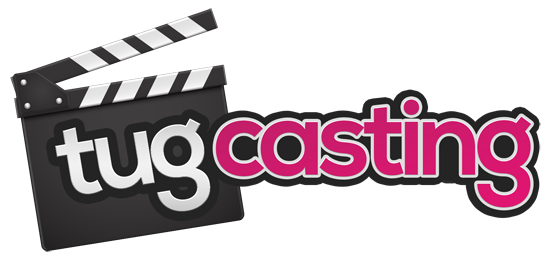 Victoria Voxxx Goes Hard for Live-In Handjob Assistant Gig
Length: 27:53
Photos: 111
Added on: Aug 14, 2022
Hey guys, it's your boy Chuck coming through with a Victoria Voxxx handjob audition for your viewing pleasure! The sweet and flirty curly-haired brunette put in her application to be my executive associate assistant at my entertainment conglomerate gaming company, wink wink. How I manage to keep putting one over on these babes, I just don't know. Eager to get the job and get in my pants, Victoria Voxxx says she's great at working long hours and doesn't mind moving right in so she can work all the time... or work ME all the time! 😏 She's more than willing to take care of all the personal assistant duties that I list, and she promises to get on her hands and knees. Little does she know how accurate that will be.
I break it to the beauty that I get a lot of baby batter on the brain, aka jizz in my balls, and that it makes it so difficult to work. The only way I can focus is for my executive administrative associative assistant to stroke my schliz until it ejaculates, and I require this hands-on service at least twice per day. No hesitation from her, and even a ghost handjob in the air to show that she knows what to do. Yep, Victoria Voxxx is without a doubt the top candidate for this handjob position. Stock options and a base salary of $750K have her ready to demonstrate her skills!
Victoria rubs her clit through her panties and then flips around to show off that booty to get me aroused. "Is that gonna do it?" she giggles. Oh, hell yeah. Amazing cheeks. 🤯🍑 And of course she's a master twerker too! She whips out those small tits and then pulls down her panties to show off her shaved pussy, asking me if I like a clean workspace. Indeed, I do. First on the handjob audition agenda is a little bit of masturbation, legs spread wide and fingers moving furiously. She fingers herself at the same time too, attacking her objectives with a flair for multitasking.
I inform Victoria that if she can make me cum twice, she'll get the job then and there. She drowns my cock in a waterfall of lube and then leans in close to get a handle on her work. Somehow, the more she works, the more her to-do list grows! 😁📈 She squeezes out that first cumshot in no time, all over her pretty hands. "I really want this job," she coos. She hops up on my leg to grind away on a slick coating of her own spit, bringing herself to a shuddering orgasm, showing that she knows how to find joy in her workday tasks!
Aiming to impress, my potential employee climbs on top of me to grind on my shaft, and then she's back between my legs to jerk me double fisted and give my balls a tiny lick. 👅 She gets that pussy up nice and close to my balls to masturbate while she keeps on driving stick, fingering that pussy yet again, and giving my cock a nice slap right before I bust. Bad girl Victoria Voxxx will be a damn good handjob assistant! Hired on the spot! 💲🤑💰
GET FULL INSTANT ACCESS NOW!